Kuala Lumpur, 2 November 2023 – During the 10th Anniversary McMillan Woods Global Awards, held at the Shangri-La Hotel, Executive Chairman of GV Corporate Advisory, Datuk Sri Dr. Shamir Kumar Nandy was bestowed with the Lifetime Achievement Award for Extraordinary Leadership of the Year. This prestigious accolade is presented to individuals who have made exceptional contributions to their respective industries, leaving a lasting impact on the global economy. It serves as a testament to their unwavering dedication, hard work, and visionary leadership.
Throughout a distinguished career spanning over three decades across diverse industries and business sectors, his vision and extensive experience in structured and alternative finance have played a pivotal role in driving global growth and recognition. His contributions have led to the establishment of diversified business entities and economic opportunities.
Notable recipients of the McMillan Woods Global Awards in previous years include figures such as Georgina Hope Rinehart, Executive Chairman of Hancock Prospecting, and Datuk Sri Siti Nurhaliza Tarudin, a renowned singer, actress, and entrepreneur. International movie stars like Jackie Chan, Ron Ng, and Tavia Yeung have graced the awards ceremony in past editions.
About Datuk Sri Dr. Shamir Kumar Nandy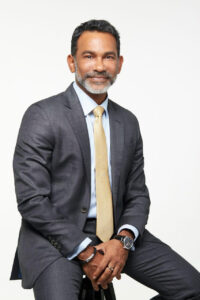 Datuk Sri Dr. Shamir is a distinguished entrepreneur known for his innovative and disruptive approach to business. His ventures encompass a wide array of sectors, including asset management, property development, legal and financial services, and innovative investment structuring.
He is renowned for his exceptional business acumen, demonstrating unwavering determination and an innate ability to identify opportunities and synergies that drive value creation for his conglomerate and esteemed partners. His expertise in structured and alternative finance has been a key driver behind the global expansion and recognition of his diverse business ventures.
He holds full licensure from the Financial Conduct Authority (FCA) of the United Kingdom and previously led Moncial Limited, a UK-based FCA-licensed financial services firm.
Datuk Sri Dr. Shamir brings together over a century of collective experience spanning diverse economic domains. His leadership shines as a beacon, guiding the way toward innovative growth and enduring success.