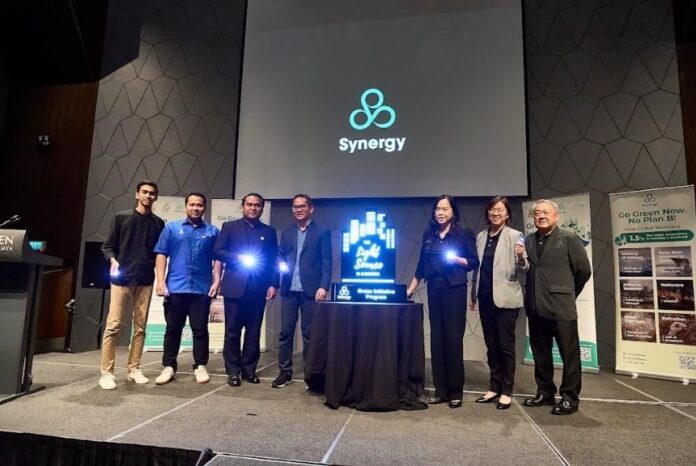 Kuala Lumpur, 8 November 2023 – In line with Malaysia's ambitious 2023 Sustainable Development Goals (SDGs), Synergy ESCO Sdn. Bhd. emerged as a pivotal player, collaborating with Lembaga Perumahan Dan Hartanah (LPHS) and 12 city councils in Selangor championing Environmental, Social, and Governance (ESG) principles and green initiatives. The company, at the forefront of energy efficiency and sustainability solutions, is reshaping the landscape with its innovative approaches to achieve a forward-thinking strategy for the nation's development. 
Under its flagship Light Source In Darkness, "Green Initiative Program", Synergy ESCO has been spearheading cost-effective ESG-compliant energy efficiency solutions for strata properties in Selangor to reduce lighting energy consumption and carbon footprint by replacing traditional tubes with Synergy's patented LED lights. Remarkably, this transformation is made available with zero upfront costs for all the Joint Management Corporation (JMB) and Management Corporation (MC). The LED lights boast an impressive lifespan of 150,000 hours, consuming only 5 watts of power while emitting 210 lumen/watt of brightness.
With an investment of RM400 million, Synergy ESCO Sdn Bhd aims to install LED lights in over 8,000 strata buildings in Selangor by 2025. This endeavor is projected to save over 3,700,000 tonnes of CO2 emissions, equivalent to planting more than 100,000,000 trees over a 10-year span. To date, the company has successfully installed 119,471 LED lights in strata buildings in Selangor, effectively reducing 82,074 tonnes of CO2 emissions in 10 years.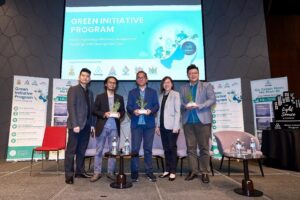 These LED lights have a remarkable track record with a low defect rate of only 0.01%. Over the past eight years, they have maintained nearly zero defects, reflecting the company's commitment to quality. Additionally, the LED lights maintain an impressive 85% brightness for a decade, ensuring both energy efficiency and durability. The impact of this program has been profound, garnering positive responses from JMB and MC of strata property. They have not only experienced substantial reductions in electricity bills and maintenance costs, but also enjoyed improved lighting quality and safety. 
Inspired by the success of the 'Green Initiative Program,' Synergy ESCO is not only transforming the lighting landscape but also nurturing a culture of sustainability and responsibility. This is more than just an initiative; it's a call to action, a commitment to our environment, and an invitation to pass on the torch of sustainability. 
Synergy ESCO's collaboration with the Malaysian government has been instrumental in supporting the nation's ambitious goal of achieving carbon neutrality by 2050, through active participation in a multitude of green initiatives. Building on this commitment, Synergy ESCO is now venturing into the realm of food security. Recognizing the critical role of sustainable agriculture in Malaysia's development strategy, the company is venturing in digital vertical farming, a super high-yield system of growing crops in controlled and optimized environments, using less land, water, and energy. Fresh from farm-to-table, Synergy ESCO ensures pesticide-free greens and sustainable food supply, further solidifying its role as a leader of sustainable development in Malaysia's journey toward a sustainable future.
Synergy ESCO remains dedicated to advancing SDGs, integrating ESG principles, and driving innovation across sectors, ultimately shaping a more sustainable and resilient Malaysia. The vision of "Go green now, no plan B. Light it up, pass it on!" serves as a reminder that there is no alternative to preserving the environment and nurturing the future. Together, we can make a difference.