Petaling Jaya, 2 November 2023 – SushiVid, the pioneering influencer marketing startup, is rewriting the rules of influencer marketing with its innovative tagline, "The Transparent Influencer Co." Frustrated by the persistent opacity and lack of fairness in the industry, SushiVid is on a mission to eliminate third-party markups, hidden fees, and unethical practices, setting a new standard for integrity and openness. 
SushiVid is putting an end to this ambiguity by ensuring that influencers receive the compensation they were promised, leaving no room for doubts or surprises. The company's revolutionary price transparency guarantee instils complete confidence in influencers and brands when entering agreements.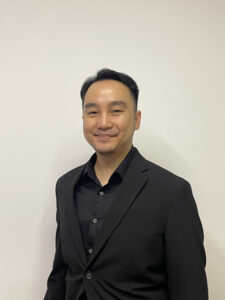 Armand Md Saat, Chief Operating Officer of SushiVid, candidly admitted, "In our early years, transparency was not the norm, and it took us some time to make the leap. Clients occasionally still find it challenging to justify our 30-35% service fee. However, we firmly believed that transparency was the only way to accurately measure ROI. We stand by the principle that our effort and capabilities deserve fair compensation. While discussions with some clients have been tough, those who compared our rates with others recognized that we remained highly competitive." 
SushiVid's commitment to transparency extends beyond pricing. The company has introduced engagement agreements and an anti-bribery policy to ensure influencer campaigns adhere to the highest ethical standards. Moreover, multiple channels for whistleblowing have been established, allowing influencers to report any unethical behaviour within the company, underlining SushiVid's unwavering dedication to integrity. 
Central to SushiVid's transparent approach is providing campaign-confirmed clients with comprehensive information about the influencers involved, including their pricing. This empowers clients with the confidence and clarity needed to make informed decisions, ensuring they receive the true value of their investments. 
SushiVid's groundbreaking initiative marks a first-of-its-kind transformation in Malaysia, setting a new industry standard that removes unnecessary intermediaries, benefiting both clients and influencers. It is a step toward a more equitable and transparent influencer marketing ecosystem.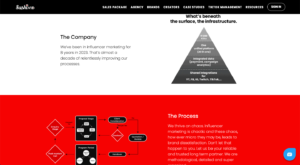 Armand Md Saat emphasised, "We implemented this transparent approach in October 2022, and it has been almost a year. We are thrilled to report that our revenue reflects the effort. We are looking at a minimum of 30% increase in revenue this year from our RM5m revenue last year. While some ambiguities may persist, such as influencers with strong relationships elsewhere, providing better rates to their favoured agencies. Competitive pricing is something we will always have to work on but when it comes to transparent pricing, SushiVid proudly stands at 100% transparency." 
To further bolster the credibility of its transparent pricing, SushiVid will provide data from its platform, where prices are continuously updated by influencers and the SushiVid team. Influencers, brands, and our team can view influencer prices in real-time. This data not only includes individual influencer costs but also offers averages and pricing benchmarks, enabling clients to make informed decisions. 
"Influencers have been supportive of our decision to be transparent as well. Working with SushiVid also provides them with price information of the tier they are in, so they may adjust their rates according to industry standards." Armand added. 
SushiVid's commitment to transparency and integrity is reshaping the influencer marketing landscape, empowering clients and influencers alike to engage with confidence. For brands and businesses seeking genuine value in influencer marketing, SushiVid is leading the way.