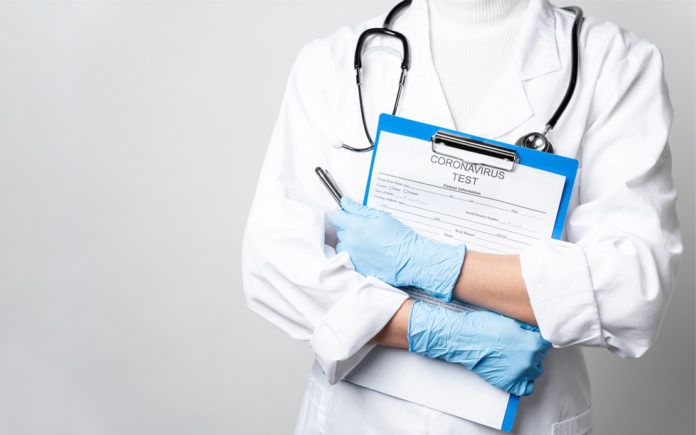 Kuala Lumpur, 23 April 2020 – Universiti Kebangsaan Malaysia (UKM) has taken the initiative to develop a smartphone application named 'CovidSense' to enable people to conduct self-screening tests and COVID-19 contact tracking.
The application being tested is a pilot project developed by a senior lecturer at the Faculty of Engineering and Built Environment, Associate Prof Sawal Hamid Md Ali together with a lecturer from the Faculty of Medicine, Prof Dr Norfilza Mohd Mokhtar and several researchers from UKM's Faculty of Science and Technology.
According to Sawal, the CovidSense application developed in collaboration with Innosens Technology Sdn Bhd is based on GPS location tracking technology.
"It is different from other applications because CovidSense does not collect and store user information and personal data unless provided by the users. So users can use this app anonymously," he told Bernama here, today.
He said that if a user chooses to register before using this application, the user's location will be stored in a controlled database and will only be accessible to the authorities.
Describing its function and usage, Sawal said users could perform self-screening tests by answering 'yes' or 'no' to 12 questions related to COVID-19 symptoms.
Based on the answers, the app will calculate a risk score and present the risk of infection to the user.
"For those who may be at intermediate risk or high risk, users can contact the National Crisis Preparedness and Emergency Response Centre (CPRC) directly via the hotline number displayed.
"The contact tracking feature in this application will be used when a user visits a hospital or health centre for a clinical screening test and is found to be positive," he said.
Even more interesting is the main features of the application also displays a heat mapbased on a number of positive cases to make it easier for users to identify the zone of infection in their environment.
According to Sawal, during this clinical trial, if the individual (application user) is detected positive, the authorities can use a dashboard display to track all the locations where the patient had visited to trace any contact.
The patient's records in the application will also be updated with the patient's identity number (ID) without any other personal data being added to the record, he said.
He said based on log files in a controlled database, location tracking could be done and specific actions could be taken by the authorities to conduct tests and isolate possible contacts.
"This feature is also very useful in cases of relapse. Studies show that there is a possibility of patients who have recovered getting re-infected.
"By using this tracking feature via the dashboard and log files, the authorities can conduct contact detection for these cases of re-infection," he said.
"By using this detection via the dashboard display and log files, authorities can conduct contact tracing for this re-infection cases," he said.
A beta version of this application is currently being tested for use by UKM's Chancellor Tuanku Mukhriz Hospital (HCTM) following the approval of the UKM Ethics Committee for field testing.
The beta version of this app is currently being tested privately for use at UKM's Hospital Canselor Tuanku Muhriz (HCTM) upon approval by UKM's ethics committee.
However, he said, the public would only be able to use this application if approved by the government and the relevant parties.
-BERNAMA