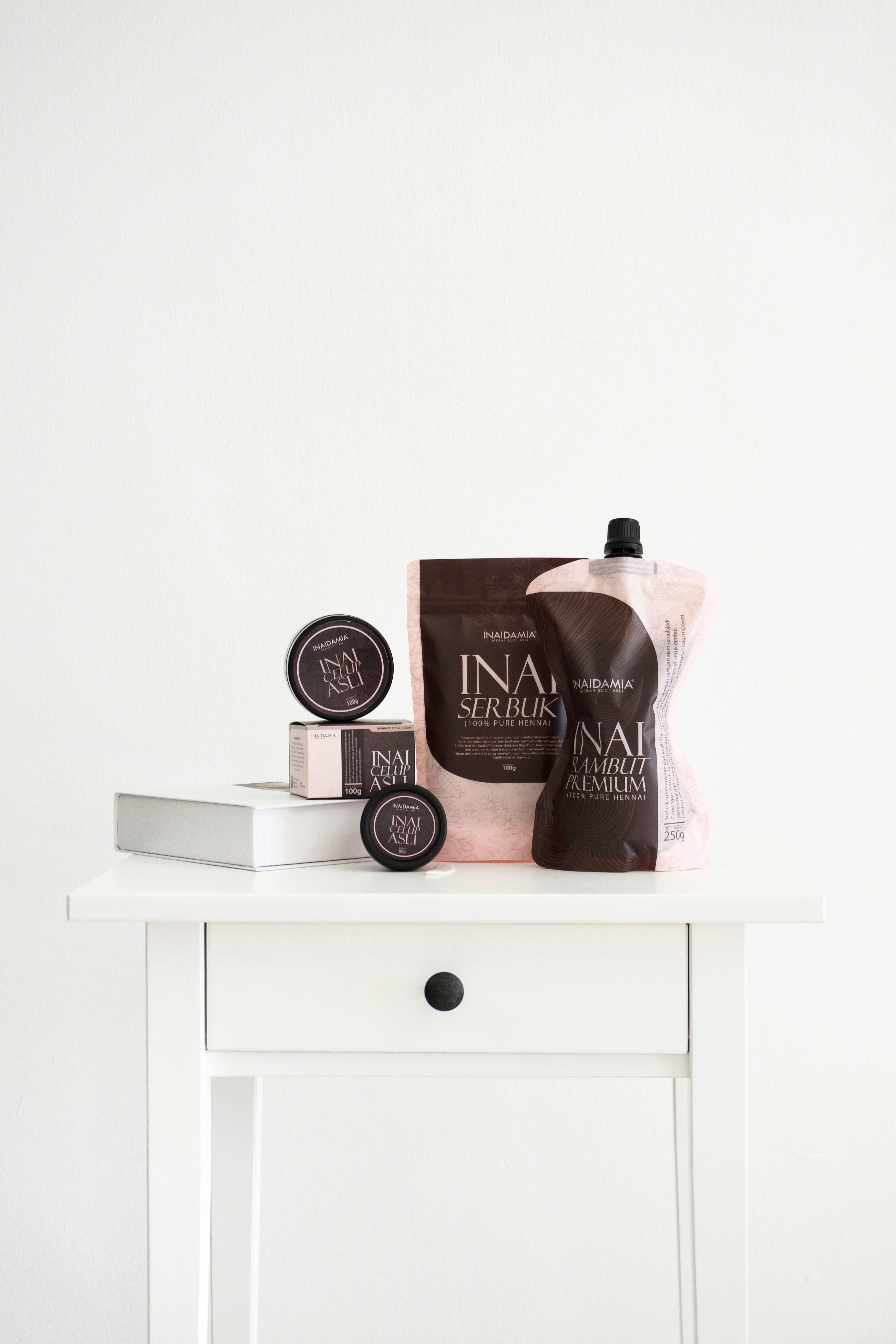 Penang, 3 March 2021 – Inaidamia Sdn Bhd, a company that markets natural henna leaf products will be launching its new products namely Inai Serbuk and Inai Rambut Premium on 8/3/21. Inaidamia is also offering pre-launch promotion from 22/2/21-7/3/21 for the new products.
Both the henna powder and hair henna are made of 100% pure henna with premium quality with no additional dyes or harmful chemicals, imported from Sojat City, Rajasthan, India.
Inaidamia's founder Noor Hazlinda Ridzuan explained that, "We are committed in producing 100% pure henna products as it provides a safer alternative compared to synthetic chemical-based products. This initiative is also in line with Inaidamia's mission to market natural-based beauty products."
Inaidamia's founder Noor Hazlinda Ridzuan (Right)
"Natural product promises higher quality and nutrients to consumers. Inai Serbuk and Inai Rambut Premium are Inaidamia's response to the demand for long-lasting red colour on the fingernail and hair henna that effectively prevents dandruff.  In addition, when henna is applied on the hair, the henna will also strengthen the hair, reducing the hair fall," she added.
In an effort to attract current and new customers, Inaidamia also releases its new packaging designs for the products. The products' new look is modernized but still retains the traditional and femininity features. Inaidamia is committed to produce products with a high quality and safe to be used, but alongside that, they do not forget to boost their image as to appear with better designs and marketing plan.
For customers who are interested in getting Inaidamia pre-launch promotion, you can contact Inaidamia agents all around Malaysia or visit the Inaidamia website at https://inaidamia.com/produk/. All Inaidamia products are permissible for prayer (solah), free from prohibited substances, and affordable. The Inaidamia website also has a BizTrust seal mark from the Companies Commission of Malaysia (SSM).