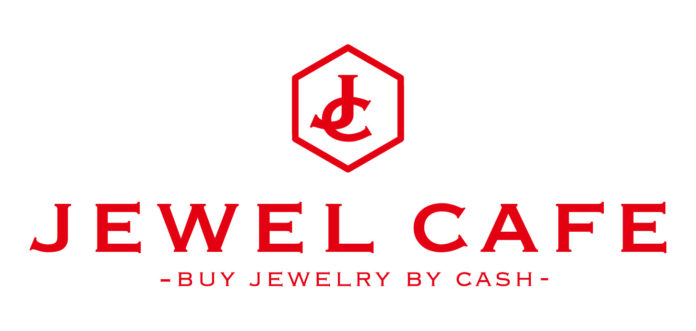 Kuala Lumpur, 14 May 2020- In the past, most people have been stuffing their jewelleries especially gold in their home safe box or bank safe, and at the same time, old branded goods in the back of their closet or drawer. By selling your designer goods is giving someone else the opportunity to love and wear your unwanted goods. "How to sell my goods?" is a common question that every consumer has inside their mind. For jewellery especially gold, most common way is selling or trade in at gold shop or visit a pawn shop. As for designer goods, consignment method or selling online have been trend for a while. There are pros and cons for these two methods. If you put an item on consignment, you may able to sell at the value in your mind but one the other hand, it may take up few months or even few years for you to let go. Buying online is a trend that I believe most Malaysian has been doing for nowadays. However, for selling your branded goods online, you might face few challenges such as requirement of waiting time, trust from the buyer and process of delivery. All the above have contribute to the birth of recycling store in Malaysia which specialty in buying old jewelleries and branded goods at the same time paying you in cash for instant. "Jewel Cafe Malaysia" is the place where allows you to sell both jewellery and branded product at the same time and same place. Travelling to different places to sell your items are no longer necessary.
Most of the people loves to shop and it is a method of stress releasing at the same time. For the past few years, pre-loved shopping has become a boom in many countries in the world including Malaysia. Nowadays, why more and more people can accept pre-loved branded goods? The price of pre-loved branded goods is much lower than the one sell in the boutiques. Owning a pre-loved branded goods can let you enjoy the same items with much cheaper price. This is not only in the branded bags industry, same goes to the luxury watch. Limited edition luxury watches and luxury watches which no longer manufacturing will boost the pre-loved market to higher level. Those who buy pre-loved goods also tend to sell their branded goods for their next purchase. This cycle will increase the demand for second-hand branded good and maintain it in high level. In another method of way, it is a very eco-friendly to the world because one product can be enjoyed by different people from different generations with this recycling method.
Jewel Cafe Malaysia main business focus is purchasing unwanted jewelleries from various materials such as silver, gold (yellow & white) and platinum from the customers. No matter which grade of gold from the lowest K9 to the highest K24, all are acceptable in Jewel Cafe. Along together with the jewellery, fashion designer branded bags with their accessories and luxury watches are also widely purchased in Jewel Cafe Malaysia since 2016. From the designer brand you able to find in premium outlets such as Coach, Michael Kors, Marc Jacobs etc. to the high-end bags such as Chanel, Louis Vuitton, Hermes etc. Same goes for the luxury watches. Jewel Cafe can offer satisfactory buying price for popular watches such as G-shock, Seiko, etc. up to luxury watches Omega, Rolex, Patek Philippe, etc. What we always advice to our customers is, "Everyone is very welcome to bring any of your unwanted items and we will help you to evaluate the items with no extra charges!".
As you can see from the graphs above, we are getting more and more customers which willing to sell their pre-loved goods rather than keeping them in their closets, especially in the year of 2019. Most customers came into our shop to sell so that they can enough financial for their living or next purchase on new branded goods.
Jewel Cafe Malaysia is one of the businesses under Crane Inc. in Japan. Crane Inc. started with consulting as its core business. Later, Crane Inc. expanded it business in all kind of service industries such as matchmaking consulting business, jewellery and branded goods recycling business, hair colouring business, food and beverage business, jewellery business and many more. From the different experiences gained from different servicing industries, high quality service to the customers customer's satisfaction are the most important in Crane Inc. This why Jewel Cafe Malaysia emphasis the hospitality and convenience for the customers. Providing a cosy cafe space for the customer together with some drinks and snacks while waiting for the assessment is the unique features in Jewel Cafe. As for the strength of Jewel Cafe, we have advantages in dealing with branded goods by having wide distribution channels in the world which enable us to provide good offer to our customers.