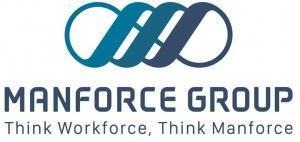 Kuala Lumpur, 25 March 2022 – Manforce Group Berhad ("the Company") has signed a Memorandum of Understanding ("MoU") with Selangor Youth Community ("SAY") to form a strategic partnership that empowers the local youth workforce.
Under the MoU, Manforce will become the main employment partner to Team Programme Malaysia to channel young people under the programme to their clients, such as those in the retail sector including grocery, food & beverages ("F&B") chain, electrical and electronics ("E&E"), glove manfacturers and others. With this partnership, local youth under the programme will be guaranteed employment opportunities once they complete the nine-week programme.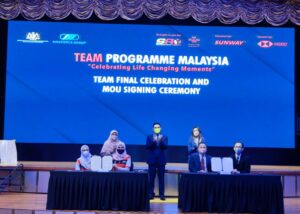 Speaking after the MOU signing ceremony, Manforce Group Berhad Managing Director Dato' Paul Wong Boon Ming said: "This partnership helps to scout local talents for our clients and offer employment opportunities to local youth. The Team Programme under SAY aligns with our Group's aim under MDUP to target young Malaysian job seekers, especially those under the B40 group. It is a win-win situation as employers need general manpower, especially since we have seen shortages in various sectors such as the F&B, manufacturing and services industry. At the same time, we offer employment opportunities for local youth."
The Team Programme is a collaboration with Prince Trust International, an organisation founded by Prince Charles based in the United Kingdom.
As Manforce will be the main employment partner to the Team Programme, this allows SAY to scout talents and give recommendations from the pool of young people under their Team Programme for Manforce's clients, as potential candidates for employment. The final decision will be made by Manforce Group and allow potential candidates to build networks, training, and understand the expectations of employers.
Meanwhile, Manforce will support Team Programme by providing training and employment opportunities to youth under the programme.
"This is a perfect collaboration for us as both SAY's Team Programme, and our MDUP programme has the same objective. As they have a pool of talents and we have the connection to employers, this help to bridge the gap for us. It is also a good opportunity to encourage more local youth to understand some of the various job scopes in the different industries in Malaysia," Dato' Paul Wong said.
The Malaysians Development Uplift Programme ("MDUP") is a programme under Manforce that aims to empower young Malaysians with the necessary learning, life, and work skills. This programme will enhance sustainable growth with a skilled workforce through basic industrial training while ensuring that young Malaysians fully understand and exceed the expectations of employers.
MDUP will sponsor the local youth to participate in a 6-month practical training course complete with allowances, accommodations, and a recognised certificate from the School of Professional and Continuing Education ("UTMSPACE"). Jobs will be guaranteed for those who completed their training and are also given the option to continue their studies to further develop their leadership skills for another 6 months.