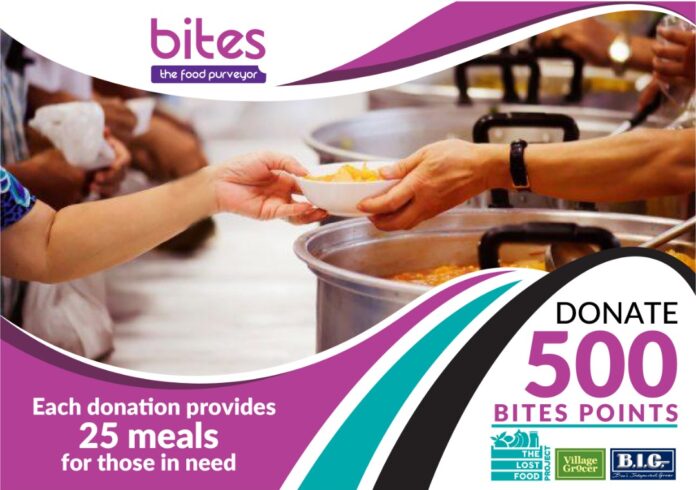 Kuala Lumpur, 26 July 2021- In a bid to alleviate hunger amongst vulnerable communities affected by COVID-19, customers of The Food Purveyor (TFP) have directed over 10 million Bites loyalty points to support The Lost Food Project (TLFP), equivalent to over RM100,000 in total.
The generous donations have helped TLFP continue its mission in providing much needed food to distressed communities in Klang Valley and Johor Bahru.
Given the disruptive effects of COVID-19, the threat of food insecurity continues to unfold ever since the pandemic first hit the nation. TLFP has been on the frontline to retrieve surplus food and redistribute them to impoverished communities as well as combat food insecurity around Klang Valley and Johor Bahru since March 2020.
General Manager of TLFP, Mohd Syazwan said, "We're immensely grateful to The Food Purveyor and its customers who've supported us throughout a very challenging year. Your contribution will allow us to not only provide hunger relief, but also ramp up our operations to 'feed the hungry, not the landfill' as the third lockdown has pushed thousands of people to the brink of poverty, making it harder to provide for themselves and their families."
Chief Executive Officer of TFP, Geoff King said "We are proud to partner with The Lost Food Project to ensure that people who struggle to make ends meet have access to meals. Through our loyalty app, Bites, customers can donate as low as RM5 to TLFP, and each donation provides 25 meals for those in need. It's been heart-warming to see the level of customer donation within the last year and a half, showing TFP's customers really care about supporting the wider community."
In 2018, The Food Purveyor, Malaysia's leading premium grocery chain, created a member loyalty app called Bites to provide customers with rewards and save future grocery purchases each time they visit any Village Grocer, Ben's Independent Grocer (B.I.G.) and BSC Fine Foods outlets. Besides that, Bites also serves as a gateway for customers to support charitable organisations and allowing customers to donate for a good cause.