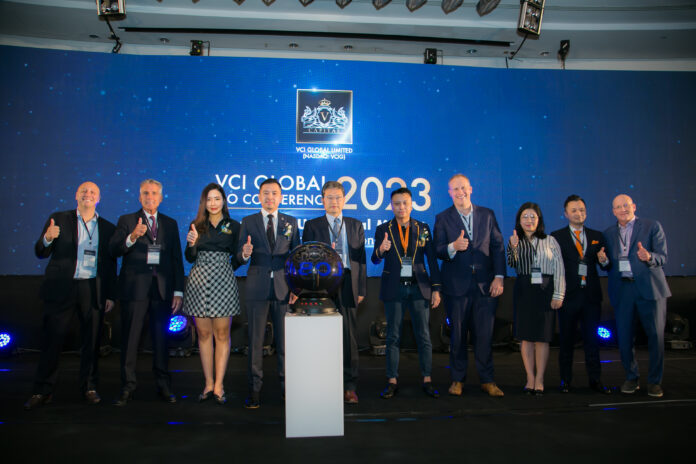 KUALA LUMPUR, MALAYSIA, October 31, 2023  – VCI Global Limited (NASDAQ: VCIG) ("VCI Global", or the "Company") organised the "IPO Conference 2023" which was held at Grand Hyatt Kuala Lumpur from 25 to 26 October. 
In line with the conference theme of "Journey to US Capital Market", the key objective of the conference was to serve as a platform for companies, investors, and industry professionals alike to gain in-depth knowledge on how to execute successful initial public offerings ("IPOs") in the US capital market. 
During the conference, which was attended by over 200 attendees, participants were given insights into the US capital market's dynamics and opportunities, current capital market trends, and cross border listing in the US, amongst others, by prominent speakers and panellists. The speakers and panellists include Tony Tian, Head of Capital Markets, US Tiger Securities; and Drew Bernstein, the Co-Chairman of Marcum Asia CPAs LLP, to name a few.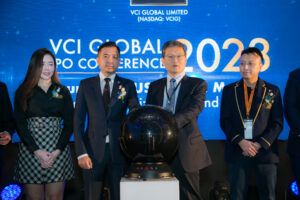 The congregation of such esteemed personalities provided a platform for the participants, who were C-suite and board members of listed companies globally, to foster strategic connections.
Some of the more prominent sponsors of the conference include US Tiger Securities, Boustead Securities, Hunter Taubman Fischer & Li LLC, Marcum Asia CPAs LLP, Sichenzia Ross Ference Carmel LLP, Winston & Strawn and Ortoli Rosenstadt Ye LLP. 
"We are pleased that the conference is well received and more importantly fulfilled its purpose of providing the investment community insights of the US capital markets. On behalf of VCI Global, I would like to thank all the sponsors who undoubtedly contributed to the success of this conference," said Dato' Victor Hoo, Group Executive Chairman and Chief Executive Officer of VCI Global.
For more information on the Company, please log on to https://v-capital.co/.