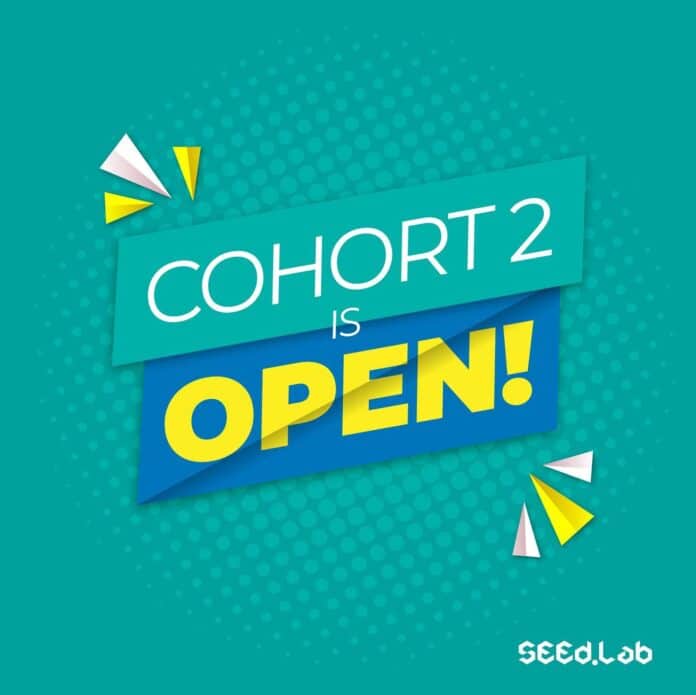 Kuala Lumpur, 4 June 2021 – SEEd.Lab, or Social Enterprise Education Laboratory, which is a social enterprise innovation hub powered by PETRONAS and Tata Consultancy Services (TCS), has officially kicked off its second cohort in search of entrepreneurial-driven social innovators with a passion to make a difference for a better Malaysia.
The launch follows the success of its first cohort in January 2021. This time around, SEEd.Lab aims to address specific social challenges within four domains: Food & Agriculture; Health & Hygiene; Education & Skills; and Personal & Financial Security. Each domain poses its own set of challenge areas based on current, validated pain points experienced by the communities in Malaysia.
"SEEd.Lab is a space for passionate individuals to convert their ideas into a business while contributing to Malaysia's social and economic development. Our first cohort graduates, Teman Malaysia, Foodlab and Solvnex, have touched the lives of over 3,500 beneficiaries and counting.
"With COVID-19, there are immediate challenges to be addressed while economic and social implications continue to unfold. Beginning last month, Teman Malaysia, a care companion service, has been conducting a COVID-19 vaccination assistance service for the elderly in seven cities across Malaysia. We hope these ventures will continue to create greater impact in shifting the needle for community transformations," said Aidonna Jun Ayub, Programme Manager of SEEd.Lab.
The first initiative of its kind in Malaysia, SEEd.Lab was modelled around the TCS Digital Impact Square (DISQ) in Nashik, India which incorporates an end-to-end journey that spans over the essential stages of a start-up's growth.
It takes the participants – fittingly dubbed as SEEd.ling – through the processes of ideating and crystalising their vision, developing and incubating solutions, as well as commercialising their social enterprise to grow and scale. SEEd.Lab also enables access to grant opportunities in assisting the ventures. After the 18- month programme, SEEd.lings will graduate as owners of their own social enterprises and continue to receive support for the subsequent 12 months.
"We believe that PETRONAS has a role to play in leveraging its expertise, experience and resources to contribute towards building a more equitable and sustainable society. SEEd.Lab is an innovation hub, founded on the intent to empower and equip passionate changemakers with the right tools and support in realising their ambitions to effect real change in Malaysia," said Datuk Md Arif Mahmood, Executive Vice President & Chief Executive Officer of PETRONAS Downstream Business and Advisor of SEEd.Lab.
United by a shared goal to enrich lives and give back to the community, Girish Ramachandran, President of Tata Consultancy Services (Asia-Pacific) said, "As the first iteration of DISQ outside of India, TCS reinforces its commitment to enriching lives and uplifting communities of the countries it operates in through SEEd.Lab. Our partnership with PETRONAS aims to spur the creation of social entrepreneurial opportunities for young Malaysians, enabling them to pursue impact hand in hand with profit, in making a difference for our community at large."
Leveraging PETRONAS and TCS' network and expertise, SEEd.Lab plays a proactive role in building partnerships and opening doors to opportunities, including access to ready markets in accelerating the growth of the social enterprises incubated in the programme.
What sets SEEd.Lab apart is the commitment of PETRONAS and TCS leaders who are actively involved throughout the entrepreneurial journey, enabling SEEd.lings to interact and learn directly from leaders through discussions that stimulate new ways of thinking drawn from real business and leadership experiences.
SEEd.Lab is welcoming 50 aspiring social innovators between the ages of 18 to 35 years old, both individual and team applicants. Successful participants will be able to connect with fellow passionate changemakers, have access to a co-working space and receive a monthly stipend throughout their time in the programme. Find out more about SEEd.Lab and how to apply at www.seedlab.my