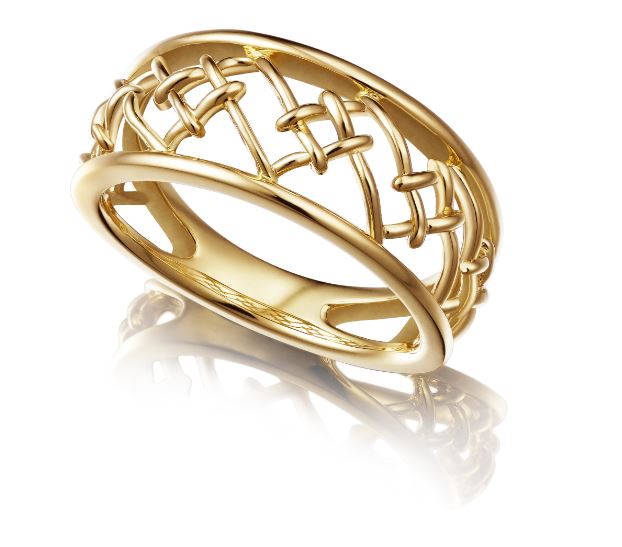 Kebaya, the latest collection from Selberan, pays homage to the enduring appeal of glamourous kebaya-clad Malaysian artistes in the 1950s such as Saloma. The collection presents a stylish assortment of gold accoutrements that add a subtle dash of glitter that elevates a casual outfit to the next level.
The signature delicate interlacing geometric gold motif in Kebaya is a modern interpretation of the intricate patterns found in rattan weaving — a traditional Malaysian heritage craft. The diamond studded gold pieces in this collection can be worn alone, seamlessly complementing your personal style or mixed and matched with other favourite jewellery to achieve an eye-catching look. Kebaya consists of earrings, pendants, brooch, bangle, necklace and ring.
Those who appreciate specially designed pieces that celebrate an occasion or showcase their individuality will find their needs met with Selberan Bespoke. From initial design sketches to the final unveiling, Selberan artisans marry skilled craft with fine detail.
Discover the allure of Kebaya at your nearest Selberan boutique.