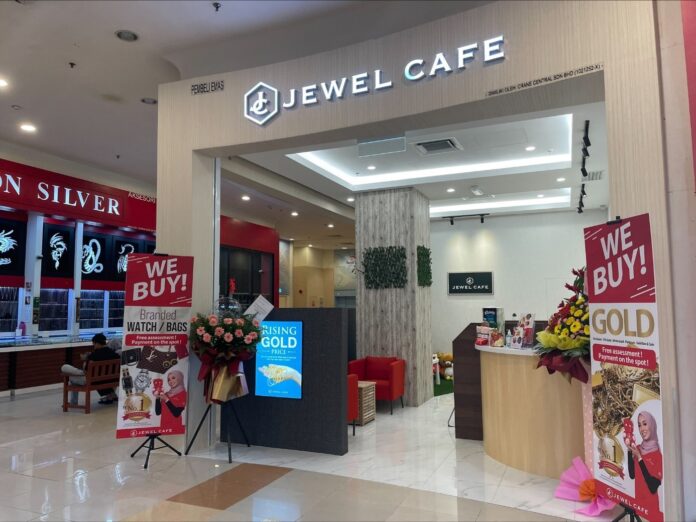 Selangor, 23 November 2022 – Concept store Jewel Café, providing on-the-spot jewelry and branded goods appraisal and purchase with more than 250 outlets in Japan, opened its doors to customers on 7th of November 2022 at Klang's AEON Bukit Tinggi Shopping Center. This marks the brand's seventh store opening in Malaysia.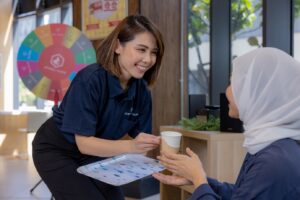 Jewel Cafe purchases gold, gold scrap, and recovered gold such as single earrings, stoppers, broken parts, and items, white gold, as well as platinum, gemstones, and GIA-certified diamonds. Jewel Cafe offers significantly higher appraisal rates than its competitors for pre-loved and second-hand branded luxury items such as Louis Vuitton bags, watches, belts, sunglasses, and accessories.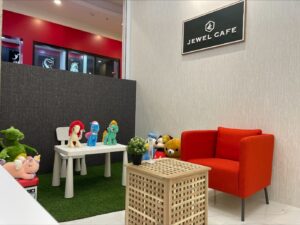 Jewel Cafe's mission statement of "making purchases accessible and easy to visit" has resulted in an exponential growth of stores in a short period, to more than 250 outlets in Japan and stores in Kuala Lumpur and Penang, with the latest in Selangor. The store concept incorporates the Japanese hospitality culture by offering customers a comfortable cafe-style environment to relax while having their goods appraised. This hospitality extends to giving its customers free drinks while they wait for the purchase assessment of their valuables in-store.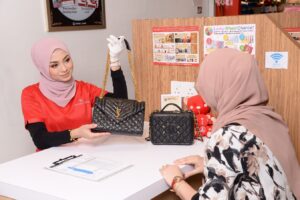 Jewel Cafe also has different promotions, such as a free jewelry cleaning service for customers irrespective of whether they choose to sell their appraised items or not, including disinfecting customers' jewels and branded goods to enable their longer-term use. From Chanel to Bottega Veneto, from Rolex to Omega, Jewel Cafe provides purchase pricing for the broadest range of haute couture bags, leather goods, accessories, as well as gold, diamonds, and precious gems.
Begun initially as a recycling specialty shop, Jewel Cafe grew organically through customers' requests for authenticating brands or selling items they no longer used. It has been highly successful in the countries where it operates. Open for twelve hours daily between 10 am to 10 pm, the latest store in the AEON Bukit Tinggi Shopping Center is conveniently located only 15 minutes drive from Taman Bandar Diraja Klang in Suite 51 on the second floor of the AEON Bukit Tinggi Shopping Center. 
For more information, please visit Jewel Cafe official website: https://jewel-cafe.my/ and Jewel Cafe Bukit Tinggi: https://jewel-cafe.my/shops/aeon-bukit-tinggi/.