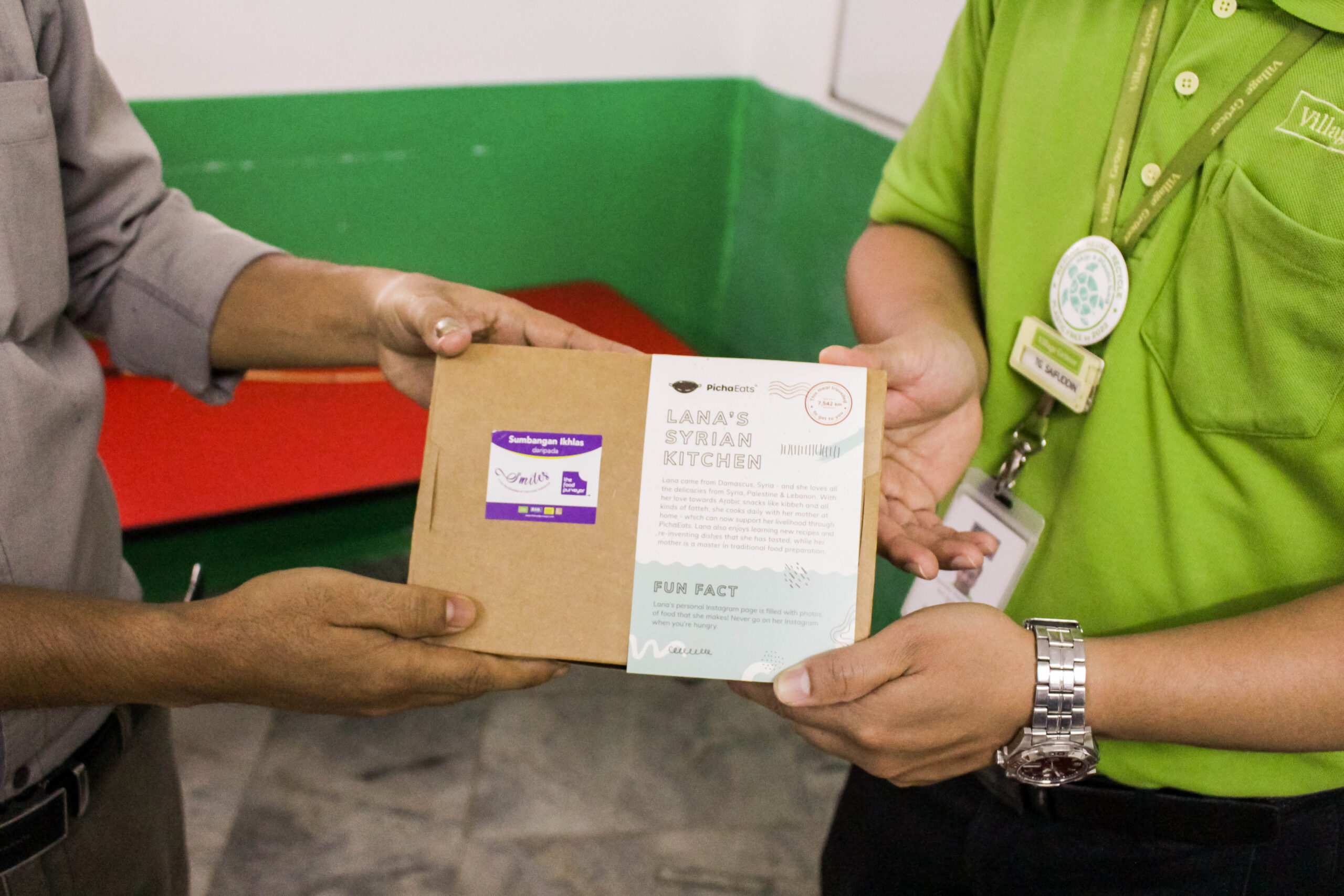 Kuala Lumpur, 6 May 2021: The Food Purveyor (TFP), one of the fastest-growing premium supermarket groups in Malaysia, contributes RM10,000 worth of meals made by the PichaEats to 6 selected orphanage homes, refugee schools and underserved communities in Kuala Lumpur and Selangor. The initiative aims to provide relief to many children and families who have been hard-hit by the COVID-19 pandemic and are fighting daily to put food on the table especially for Iftar.
A total of 843 meals that consist of Chicken Dynamite, Zaatar Chicken, Chana Lahore, and Chicken Briyani were cooked by PichaEats chefs from Afghanistan, Palestine and Syria who now call Kuala Lumpur home.
PichaEats is a social enterprise that empowers refugees from countries like Syria, Myanmar, Afghanistan, Palestine, Iraq and Pakistan to make a living through its food business, and help their children receive an education through this income.
"Ramadan is not only about fasting but also showing generosity and helping others. Its presence gives us an ideal opportunity to support social enterprises such as PichaEats who were affected by the pandemic and has been trying to keep their social cause alive, at the same time, providing great wholesome meals to those less fortunate. This can drive inclusiveness within our society that ensure no one is neglected," said Geoff King, CEO of The Food Purveyor.
Kim Lim, the co-founder of PichaEats, echoed that it's been great to be able to make an impact hand-in-hand with TFP. "This is a The Zaza Movement project, a collaborative charity movement we've named after one of our late chefs, who always wanted to prepare food for people in need despite his own lack. We're very encouraged that such a well-known company shares this vision to generously give back to underserved communities. Their support means a lot to us."
Norlin Abdul Halim, clerical officer from Pertubuhan Rumah Anak Yatim Miskin Daerah Kuala Langat, added "We were delighted when The Food Purveyor approached with this kind offer. To be honest, this is the first-time children of this home gets the opportunity to taste middle eastern meals made personally by middle eastern families. The meals given were fantastic, a real treat and it's warming for our children to know there is a local business community that cares about them."
This is one of many initiatives under TFP's corporate responsibility Smiles Programme to support the needy communities that are going through challenging times this past year.
Besides that, TFP is also giving away a 10 per cent discount every day at Village Grocer, Ben's Independent Grocer (B.I.G), Pasaraya OTK and BSC Fine Foods for the healthcare workers that are supporting the nation both treat and test for Covid-19 as well as the vaccination programme for the country.
Since March 2020, The Food Purveyor has contributed more than RM200,000 worth of food items and money and outreached more than a thousand individuals from vulnerable and charity communities affected by the pandemic.