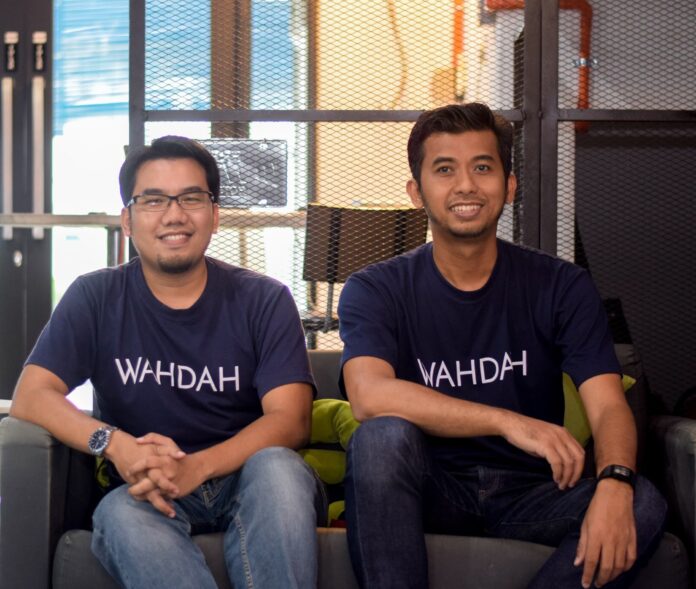 Kuala Lumpur, 20 September 2023 — WAHDAH Technologies Sdn. Bhd. officially launched its newest product, DRIVE. DRIVE brings the tagline 'The Ultimate Platform for Fleet Management' – a platform to innovate solutions and revolutionize how fleets are managed to improve efficiency, effectiveness, and user experience.
WAHDAH is a prominent hybrid car rental and sharing company that provides rental services for various vehicles. Founded in 2016 and headquartered in Melaka, Malaysia, the company operates seven regional hubs nationwide, including Sabah, Sarawak, Singapore and a few main cities in Indonesia – Jakarta, Surabaya and Bali.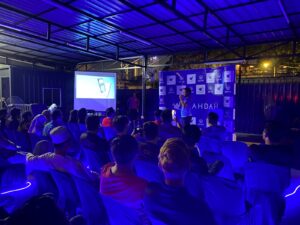 WAHDAH offers a variety of rental options to customers for daily use as well as subscription leasing. Customers can choose from numerous vehicle categories, such as economy, compact, mid-size, full-size, luxury, and SUVs to suit their needs. WAHDAH also promotes membership and loyalty programs, respectively known as WaClub and WaPoint, allowing members to earn points for rentals, redeemable for free upgrades and seasonal rewards for existing and new members.
To maintain the finest quality of delivering only the best for its customers. WAHDAH pioneered the DRIVE fleet management system, which offers the users and its ecosystem partners three main key features.
Drive Fleet: The heart of the platform, offering a centralized solution for streamlined vehicle fleet management. Experience real-time vehicle availability monitoring and effortless maintenance scheduling, all at your fingertips.

DriveHost: Elevate your idle car to cash by earning securely by running a car-sharing business or receiving bookings from WAHDAH. Enjoy a seamless pickup and return process with an e-inspection module that simplifies essential checks – manage the booking all from your fingertips.

DriveHero: Unleash newfound flexibility and empowerment. Set access levels and manage workloads. Think of it as a way to optimize resource allocation, all while maintaining complete control over earnings.
In addition to these features, DRIVE offers comprehensive services directly integrated via in-app, enabling users to access breakdown and roadside assistance such as towing services extending cross-border from Malaysia to Singapore or vice versa, which is particularly beneficial for frequent travelers who often find themselves on the road. This feature collaborates with TowmeAsia to provide efficient and reliable towing services with a simple tap on the DRIVE app. 
WAHDAH partnered with Bateriku.com to offer on-the-spot battery replacement services to combat the battery issues that can be a significant inconvenience. With this feature, you can get your battery replaced anywhere, anytime, ensuring that your journey continues without a hitch. Additionally, the DRIVE app provides access to nearby workshops and convenient access to quality maintenance services. Whether it's a routine check-up or a major repair, you can easily find your desired workshop within your radius.
Last but not least, insurance is a vital aspect of vehicle ownership, and DRIVE made it easier than ever to secure coverage. They offer Peer-to-Peer (P2P) Insurance through their partnership with Allianz Malaysia. This innovative insurance model allows you to get coverage tailored to your needs, providing peace of mind on the road.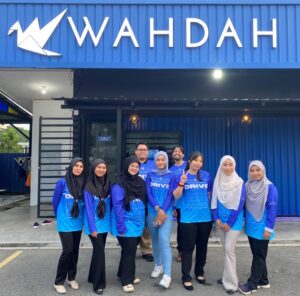 "DRIVE is WAHDAH's revolutionary fleet management software designed to automate tasks, optimize vehicle operations, and elevate the efficiency of car rental operators and transportation firms. DRIVE's core lies a singular objective: to seamlessly refine operations, enhance efficiency, and propel enterprises to unprecedented success."
"Our latest offering is not just a management tool; it's a transformative solution poised to reshape the industry's operations. With its innovative features, commitment to user empowerment and emphasis on collaborative growth, DRIVE represents the future of fleet management," Muhd Raden Anwar, Chief Executive Officer and Founder of WAHDAH Technologies, said. 
Link: DRIVE by WAHDAH (iOS / Android) 
For further information on DRIVE, visit