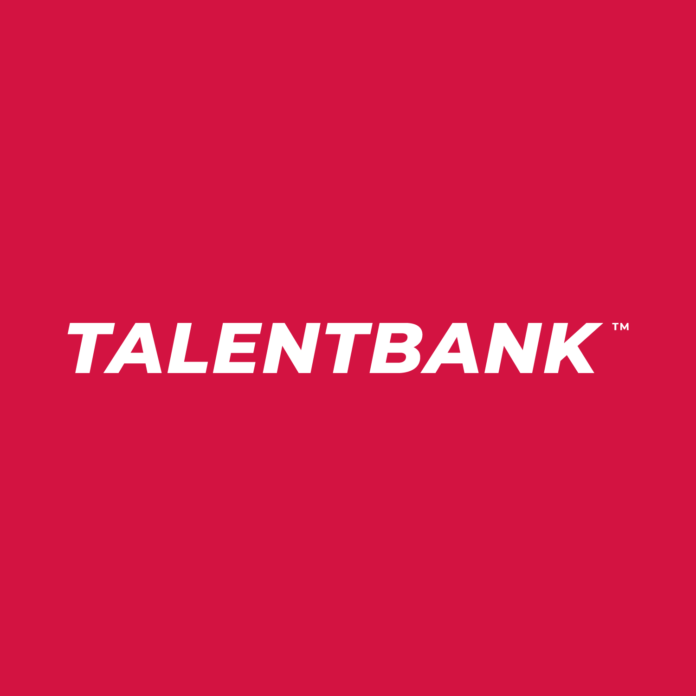 Kuala Lumpur, 11 January 2023 – Talentbank recently revealed the winners of the Graduates' Choice Award (GCA) 2023 – Asia Pacific's Most Authoritative Graduate Employer Branding Award.
The event which was held on January 5, 2023 at Sunway Resort Hotel, was officiated by Guest of Honour Datuk Mohammad Yusof Apdal, Deputy Minister, Ministry of Higher Education and Datuk Prof. Dr. Husaini Omar, Director General, Ministry of Higher Education. Also in attendance were Vice-Chancellors from tertiary education institutions including Universiti Teknologi MARA, Universiti Malaysia Perlis, Sunway University, Heriot-Watt University Malaysia, University of Nottingham Malaysia, UOW Malaysia and Multimedia University. T
he GCA 2023 takes into account the wants and needs of more than 23,000 public and private education students – in various aspects – as well as their most preferred employers. The results were vetted by a group of audit members to ensure that the findings were independent and valid.
"Since its establishment in 2018, Talentbank's GCA has received more than 200,000 accumulative votes from university graduates, giving the award meaning when it comes to what graduates want in an employer. "University and tertiary education students voted for a solid 12 months for GCA 2023 and as we continue to receive an increasing number of votes each year, undergraduates are signalling to the industry on the growing importance of employer branding," Ben Ho, Chief Executive Officer of Talentbank said.
He added that without the right employer branding, employers risk not hiring the right talent. The Graduates' Choice Awards, he said, is a big part of an effort to improve Malaysia's employability landscape. It serves to pave the way for graduates to find their preferred careers.
GCA's 2023 survey revealed flexible working opportunities to be a popular attribute for employment besides the value for work-life balance. Salary and bonuses, career development and company culture remain in the top three important attributes and there was a stark increase in graduates expecting salaries ranging between RM3,000 and RM3,500.
On the topic of career readiness, GCA's 2023 results found employers rating career readiness among fresh graduates a 6 out of 10, indicating the importance of equipping fresh graduates with adequate skill sets. Based on the results, Talentbank encourages further active engagement between universities and students, while seeking alternative methods to ensure graduates are well prepared before entering the job market.
"Communication and interpersonal skills rank top in the critical skills employers look for in fresh graduates and besides good academic skills, talents with good attitude are always sought for by employers," Ho said.
In his key address, Datuk Mohammad Yusof Apdal commended Talentbank for its effort that corresponds with the ministry's development of an ecosystem to provide a high-quality education to develop individuals' potential and meet national aspirations.
"The private sector has a big role to play in the process of improving our graduates' employability, while being supported with the right policies to create a sustainable environment. Talentbank plays the conduit through which universities and the industry can form a successful ecosystem linking top employers and graduates," he said.
Noting the constant evolution of the job market and skills demanded for in the workforce, Datuk  Mohammad Yusof Apdal said human talents are still pivotal even as the world moves towards a more digital workforce.
"According to a study by McKinsey, superior talent can be up to eight times more productive. Unfortunately, talent is not easy to come by. Great talent is scarce. The competition to attract and retain talents is becoming increasingly fierce. This is why I applaud Talentbank for starting this journey of recognising the importance of employer branding".
"It does not only reward the companies that go above and beyond to build a brand amongst university graduates, but more importantly it provides a fair and robust measurement on which graduates can start researching on their preferred employers and careers," he said, adding that employer branding can be the silver bullet to attract top candidates.
"A strong employer brand increases the chances of recruiting the right talents significantly", the Deputy Minister said. The GCA 2023 saw big brands like Maybank, Petronas, Shopee, Google, and Microsoft on the Top 25 list of the 2023 Graduates' Choice of Employers. Also making the list were Maxis, Shell, EY, CIMB and Intel. The brands that have made the list for five consecutive years are: AIA Berhad in the insurance category, Maybank in the banking category, Nestlé in the fast-moving consumer goods (FMCG) category and in the engineering category, Petronas.
Talentbank also revealed that Sunway Group bagged five Champion positions across nine industry categories while Maybank took three Champion, and made the Overall Champion across the categories. Petronas won three Champion titles in four categories they were listed in and EY clinched two Champion awards in the field of accounting and consulting.