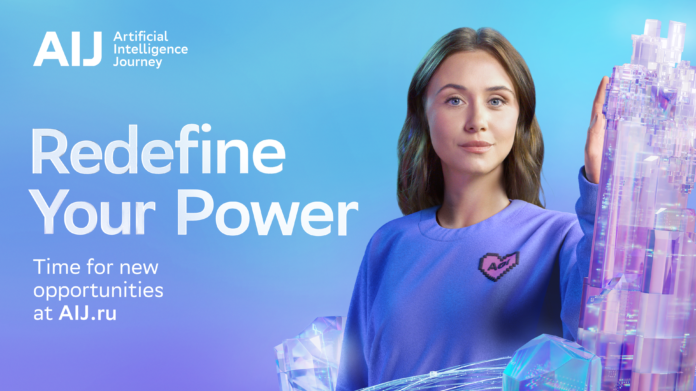 Kuala Lumpur, 20 November 2023 – The eighth international conference, AI Journey, will be held on November 22–24, with a focus on cutting-edge AI solutions, including their contribution to new scientific discoveries, business development, social progress, and AI promotion among the younger generations. The virtual conference in the field of artificial intelligence will gather globally renowned speakers from India, China, Brazil, Malaysia, Indonesia, South Africa, and other countries.
Alexander Vedyakhin, First Deputy Chairman of the Executive Board, Sberbank explained, "This year, we have invited some of the most globally recognized BRICS and SEA experts who will talk about best-practice AI development and use cases and discuss areas for collaboration. Dozens of countries and millions of people around the world are fascinated by artificial intelligence. The more events of AIJ's scale are carried out in Russia and abroad, the more vibrantly and extensively this technology of the 21st century will evolve. I invite everyone to join us on a journey to the world of artificial intelligence."
On November 22, the Science track will feature Professor of Electronics and Communication Sciences Unit at the Indian Statistical Institute Swagatam Das; Assistant Professor of Computer Science at Universitas Teknokrat Indonesia, expert and lecturer in Cyberstrategy and Mobility 3.0 Yannick Harrel; among other leading global experts. In their keynote talks, the speakers will share the latest global trends in AI, large language models, AI applications in neural networks and generative models. Concurrent streams will feature multiple presentations, covering diverse AI topics: Artificial General Intelligence (AGI), M3 Multimodal Models, Computer Vision (CV), Speech Analytics, Natural Language Processing (NLP), Graphs, and many more.
The Junior track will feature an open discussion with the young accomplished conference participants who have already succeeded in the field of  AI and are poised to continue their promising AI journey. This will be followed by lectures, workshops, and masterclasses by seasoned experts in advanced technology
On November 23, experts will delve into the applications of AI in business as part of the Business track. The discussions will center around AI development in transportation, industrial manufacturing, medicine, creative industries, finance, development, agribusiness, etc., as well as recommendation systems, RPA, and other fields of knowledge.
International business speakers will include Tech Whisperer Limited Founder Jaspreet Bindra; Author of Africa AI Business Strategies Janet Sawari; Careem CTO Stephen Kruger; VERO AI and Verofax Limited Chairman Koh Chen Tien; Director, MyEdu AI Robotics RC Jeffrey Too Chuan TAN; and other business experts.
On November 23, ANO Digital Economy and AI Alliance Russia will announce the winners of the AI Leaders national award.
November 24 will be the closing day of the conference, with the main theme being the role of AI solutions that drive the ESG agenda and public good. The ESG track will cover AI's impact on climate change, energy transition, biodiversity, education, and the social sphere.
To learn more about AI Journey 2023 and watch its live stream, please log on to the conference's website, https://aij.ru/eng