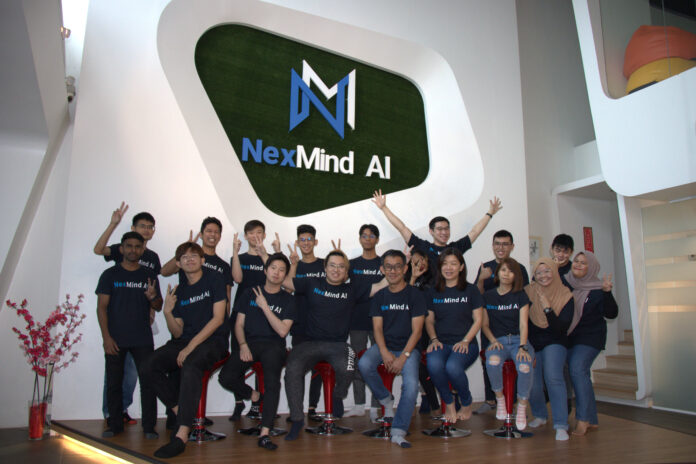 KUALA LUMPUR, 20 January 2022 – NexMind AI has further cemented its position as an exciting and innovative player in the big data analytics and software industry with its win at the 20th APICTA awards. The company bagged the top spot for creating the World's 1st Multilingual SEO Machine Learning and Deep Learning Expert System recently.
APICTA – Asia Pacific ICT Alliance – Is an international collaboration that aims to promote technology and ICT awareness and encourage digital innovation and solutions. The annual awards recognise creativity and value and provides winners the springboard to network and mentor with global industry leaders.
NexMind AI's win in the Digital Marketing and Consumer Technology category is another step up for the company which has grown by leaps and bounds since its founding in 2019.
"We are overwhelmed to be recognised by such a prestigious alliance and to have met such strong approval from the distinguished panel of judges is truly humbling," says Founder and CEO Francis Lui.
"We have achieved multiple local awards, especially in 2021, but this is the first at the Asia Pacific level and it is not only a win for us but a big win for Malaysia as well."
NexMind AI beat 9 tough competitors, including those from Hong Kong, Singapore, Pakistan, Sri Lanka, Chinese Taipei and Bangladesh, earning much praise and commendation from judges. (for more information please go to: https://apicta.org/
"We had to answer numerous detailed questions about our AI SEO solution and were also compared with US giant SEMrush.  I am really happy that our platform passed muster, with one judge highlighting that we are the first platform to provide such end-to-end solutions," says Lui.
The company's winning NexODN Expert System is a Multilingual AI SEO system, AI Contents Generation for Search Engine Ranking, and In-depth AI Web Intelligence technology all rolled into one innovative package. It employs various machine learning and deep-learning algorithms to decode Google algorithm updates in real-time per geographical location.
This solution targets all businesses that want to rank ahead in search engines and general leads. It helps them to deploy the required changes within a much shorter turnaround compared to human research initiatives.  Another highly attractive element is that it can do all this in 9 languages English, Chinese, Japanese, Bahasa Malaysia, Bahasa Indonesia, Spanish, German, French and Italian.
Some of the key tools provided by this system include:
•  AI SEO Analyzer, powered by NexMind AI's proprietary patent, that provides powerful AI recommendations for content to rank higher in search engines
•  Competitor Analyzer that outlines the exact ingredients needed to outperform competitor rankings and the AI contents generator
•  NexWriter that uses advanced deep learning technology to generate optimised search engine ranking content
Positioned at the heart of an industry that is poised for phenomenal global growth, NexMind AI has created a distinctive advantage for itself with software that crosses language barriers. With the globalisation of business and the pervasiveness of internet usage, this award augments their position as a solutions provider that is innovative, creative and sensitive to market needs.
The company achieved rapid growth, with a 60-fold revenue increase in two years, and today it stands proud with more than 350 active scubscribers.
Lui says that while the company has already expanded its business through international agencies, the APICTA award will help them to further leverage on their strengths.
"We are looking forward to strengthen our position in the European and North American markets which have conventionally been commandeered by US companies."
Having weathered a challenging 2021, with expansion into markets including Germany, USA, Mexico, Japan, Taiwan and Australia, among others, NexMind AI is looking towards the Middle Eastern market this year, incorporating Arabic into its platform. It is consolidating pre-existing markets in North America, Europe, Oceania, Japan, China, Hong Kong and Taiwan and will also be introducing the NexMind AI SEO Digital Partners Programme which will see the collaboration of industry stakeholders and experts from around the world. 
Meanwhile at home, NexMind AI continues to focus on helping Malaysian companies leverage on SEO features to expand their visibility, especially in light of Industry 4.0 and the advent of the Fifth Industrial Revolution.