KUALA LUMPUR, 11 September 2023 – Menumiz, a startup ePOS company founded in Australia has officially launched Menumiz e-Waiter™- World's First Real AI Service for Restaurants in Malaysia. This is a remarkable addition to the suite of digital services that Menumiz already provides to F&B establishments that will revolutionize the way of dining out for the future. Menumiz currently operates across Malaysia, Australia, Canada and aims to expand globally in the near future.  
With this revolutionary feature, café or restaurant owners now do not have to worry about manpower shortages or rising cost of hiring as their customers can now place an order of their choice of food and drinks conveniently by chatting with or talking to a virtual waiter on their smartphones.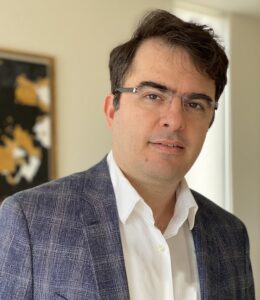 Arash Aalaei, CEO of Menumiz shares "At Menumiz, we have always been at the forefront of innovation. We introduced QR code ordering for restaurants back in 2019, which has now become a popular service. With our QOMAC™ technology, we seamlessly integrated ChatGPT into our system in a remarkably short time. Our e-Waiter™ service represents the first real AI service in the frontend of the foodservice business in the world and is set to revolutionize food ordering, saving both time and money.
In a world soon to be populated by 9 billion people, AI has become an essential part of life. Menumiz takes pride in leading the way in utilizing AI to enhance the dining experience and aims to show people that AI is not something to fear. It does not compete with humans or fight for resources. Unlike humans, AI understands its immortality and has no need to engage in conflicts."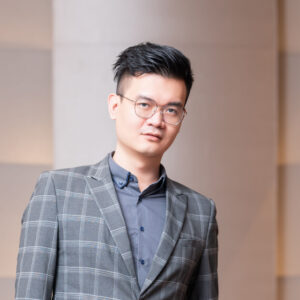 Features and benefits Menumiz e-Waiter™ include the following:
Multi Language  
The e-Waiter™ service supports almost any language, allowing customers to explore the menu and place orders in their preferred language.  
Time Saver  
This service saves time and increases table turnover, enhancing overall efficiency.    
Fully interactive  
The e-Waiter™ is highly interactive, enabling customers to not only order food via chat or voice command but also learn about the menu and even discover information about the facilities in the restaurant or café.  
No-limit  
It supports an unlimited number of concurrent customers, providing a personalized experience akin to having a dedicated waitstaff for each individual customer.  
Marketing  
In the future, the e-Waiter™ will handle marketing for the restaurant by suggesting specific offers to customers based on their previous records.  
Menumiz supports both web and app, you may simply use Menumiz web on browser or install Menumiz app from App store or Google play for a better UI experience.  Learn more about Menumiz at www.menumiz.com.