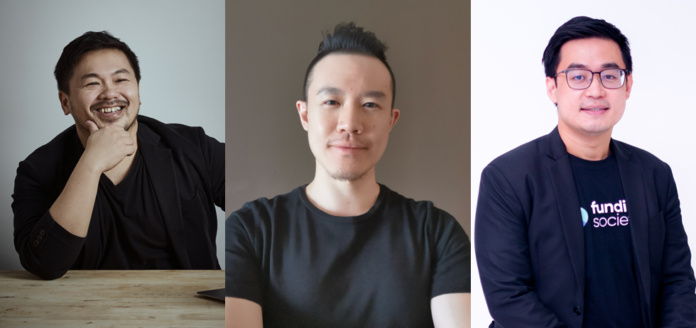 Food Market Hub has 3,000 F&B operators and restaurants on its platform while Supplybunny brings its 800 suppliers.

     

Funding Societies enables the embedded financing integration in the ecosystem to provide a seamless experience for both sides of the supply chain.

     

Interested F&B outlets or suppliers can apply for the financing facility on Food Market Hub and Supplybunny's platforms respectively.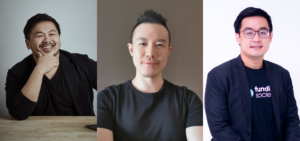 KUALA LUMPUR, 19  APRIL 2023 – Food Market Hub and Supplybunny, two leading solutions providers for food and beverage (F&B) supplies in Malaysia launch Malaysia's first business-to-business (B2B) embedded financing programme.
The tripartite partnership sees Food Market Hub connecting its 3,000 F&B operators with the 800 suppliers on Supplybunny through its integrated solutions powered by Funding Societies, Southeast Asia's largest unified SME digital financing platform. This allows the F&B operators to receive inventory orders from the suppliers in the ecosystem.
Upon receiving the delivery, F&B operators continue to have that option to defer payment up to 30 days. The embedded financing allows the suppliers to receive payment upon the fulfilment of the inventory orders. With this ground-breaking initiative, F&B operators and suppliers – mostly of whom are small and medium enterprises (SMEs) – get to better manage their cash flow. Besides that, the F&B operators would also benefit from better management of their working capital and rotating capital as they focus on sustaining or growing their businesses.
Anthony See, CEO of Food Market Hub, said "Malaysia's F&B industry is projected to contribute RM35.2 billion to the country's GDP. Amidst that, an estimated 22% growth was recorded for 2022 and a further 8% expansion this year. Despite this year's optimistic outlook, we need to prepare ourselves for a possible recessionary economy. In such a situation, the cash flow that SMEs save would allow them breathing room, so that they can reinvest into marketing or improving their customer experience. We want to help restaurant operators succeed in the competitive F&B industry."
Successful restaurants and F&B outlet operators may enjoy:
      Zero-collateral financing;

      Financing facility up to RM50,000;

      Fast processing of within 14 days;

      Minimal documentation requirement during application.
"We ran a successful pilot over the last few months involving cold-chain and fresh suppliers, and we are now ready to roll out the program on a larger scale. We are excited about the impact that this initiative can have on the food service vertical in Malaysia – specifically improving cash flow efficiency facilitates just-in-time supply and reduces the stress on the supply chain. The benefits, in turn, would contribute towards Malaysia's short- and medium-term policy on food security," Tham Keng Yew, CEO of Supplybunny, added.
The launch of the B2B financing program is a major milestone for Food Market Hub and Supplybunny as this marks their first partnership with a leading digital financing platform and is part of their mutually aligned commitment to supporting the growth and development of Malaysian SMEs, specifically the F&B industry.
Chai Kien Poon, Country Head of Funding Societies Malaysia, remarked, "Access to capital remains key to SMEs in the F&B sector as they seek to meet the increased customers' demand post-pandemic and to help them scale their operations. Hence, getting easy and direct access to financing is critical. By partnering with Food Market Hub and Supplybunny, Funding Societies will be able to serve and scale creditworthy, underserved SMEs in the F&B industry."
The financing programme is now available on both Food Market Hub and Supplybunny marketplaces. Restaurant operators are invited to sign up and take advantage of this new financial solution. For more information on the partnership, please visit www.foodmarkethub.com/financing.