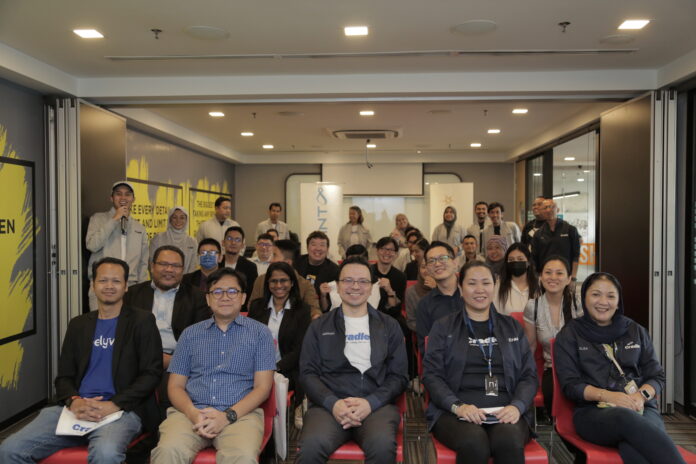 Kuala Lumpur, 13 October 2022 – Cradle Fund Sdn. Bhd. (Cradle), under the Ministry of Science, Technology & Innovation (MOSTI), continues its effort to support the local tech startup ecosystem by approving twenty-eight (28) startups for the first three batches under the CIP Spark & CIP Sprint programmes with a total of RM8.24mil as of September, 2022.
Launched in March of this year, both conditional grants were allocated under the 12th Malaysia Plan with the aim to support the holistic development and commercialisation for startups via various value-added services to help nurture, develop and prepare them with business model development, market validation and market access.
During the Engagement Session with Cradle recipients, Juliana Jan, Senior Vice President – Grant, Cradle, said these 28 startups, drawn from a range of various industry verticals, have shown great potentials in terms of technological advancement applied, business model innovation and market-fit solutions. The awarding of these grants will act as a bridge for them to further develop and strengthen the product, validate the business model and assist in the commercialization and market access before the next stage of fund raising. This will definitely broaden the commercialisation funding funnel within the ecosystem.
"Cradle, as the focal point agency for the early-stage startup ecosystem sees this as a definite and proactive effort in line with the Government's aspiration for the nation to be recognised as the leading startup hub. Cradle will continue to support and empower the local startup ecosystem by addressing one of the biggest pain points faced by early-stage startups, which is funding. By assisting these startups with development grants, we believe it will bridge the gap for them to cross the "valley of death" in startup life cycle as we help accelerate product commercialisation", she added.
At the said engagement session, eleven (11) startups were announced as the pioneer batch recipients. They are:
STARTUP
DESCRIPTION

1

Beebag

Beebag is a social enterprise that aims to reduce the use of single-use plastic bags. With their smart reusable bags and mobile application, the company wants to encourage the use of reusable bags through gamification and rewards.

2

CoKeeps

CoKeeps platform plays as the independent 3rd party, facilitating digital asset activities in the capital market through custody and tokenization services.

3

Officio.work

Officio.work is a digital workplace web-based application designed to help small businesses modernise their operations by giving tools that allow them to handle everyday business activities, team and clients, without having to shift between applications or manage them independently in a cost-effective package

4

Apping Technology

Apping Technology Sdn Bhd (Apping Technology) provides standardised (SaaS) or customised business solutions for digitalisation & automation projects. The company helps their clients to speed up their business processes, increase the efficiencies while capturing business data for further business optimization and improvement, to empower them to increase the revenue over the time

5

Green QR

GreenQR introduces the latest Retail Tech 5.0 which is OMO. OMO is an upgrade of the recent popular O2O which means Online Merge Offline. It is the first SAAS Based express self-checkout system (OMO) in Malaysia in a form of both webpage and mobile app

6

Cloud Theatre

A comprehensive platform that provides a live digital theatre experience and ticketing services for the performing arts community. Audiences may watch theatre online according to their flexibility. Theatre owners are able to have the option to sell their tickets online and on the ground as well

7

De Eco SR Hygiene 

EcoDifesa is

air and surface disinfectant that can provide a protection for up to 12 months

8

Pinetop Technologies

Pinetop Technologies provides a digitalised Fleetata platform to simplify the logistic supply chain. The solution was built for logistic service provider such as trucking services company and suppliers in supply chain industry

9

Core Halal

CoreHalal is a comprehensive halal digital solution that is designed to enhance the halal ecosystem and eliminate halal industry pain points. Corehalal is an on-demand halal platform for capacity building, auditing and halal assurance system

10

Delyva

Delyva is an online multi-courier delivery booking platform for both eCommerce as well as quick Commerce businesses. Businesses can easily select their preferred courier for every order, or allow their end customers to select their preferred courier, and communicate better with their end customers.

11

Neuon Ai

Roadplus is an ai-powered road assets management platform. RoadPlus provide automated road inspection, a simple reporting and cost-effective platform where no expensive investment in CAPEX and OPEX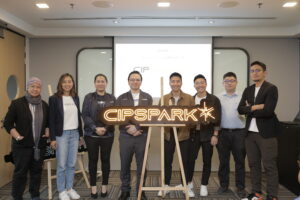 CIP SPARK is a conditional development grant that offers a financing period of up to 18 months and is open to individuals, private companies, limited liability partnerships (LLPs) and Sendirian Berhad companies. While CIP SPRINT is a conditional convertible commercialisation grant that offers a financing period of 18 months and is open to Sendirian Berhad companies, including university and research institutes spin-offs.
For   more   information   about the grant programme and how to apply for one, startups   and ecosystem players can log on to www.cradle.com.my.