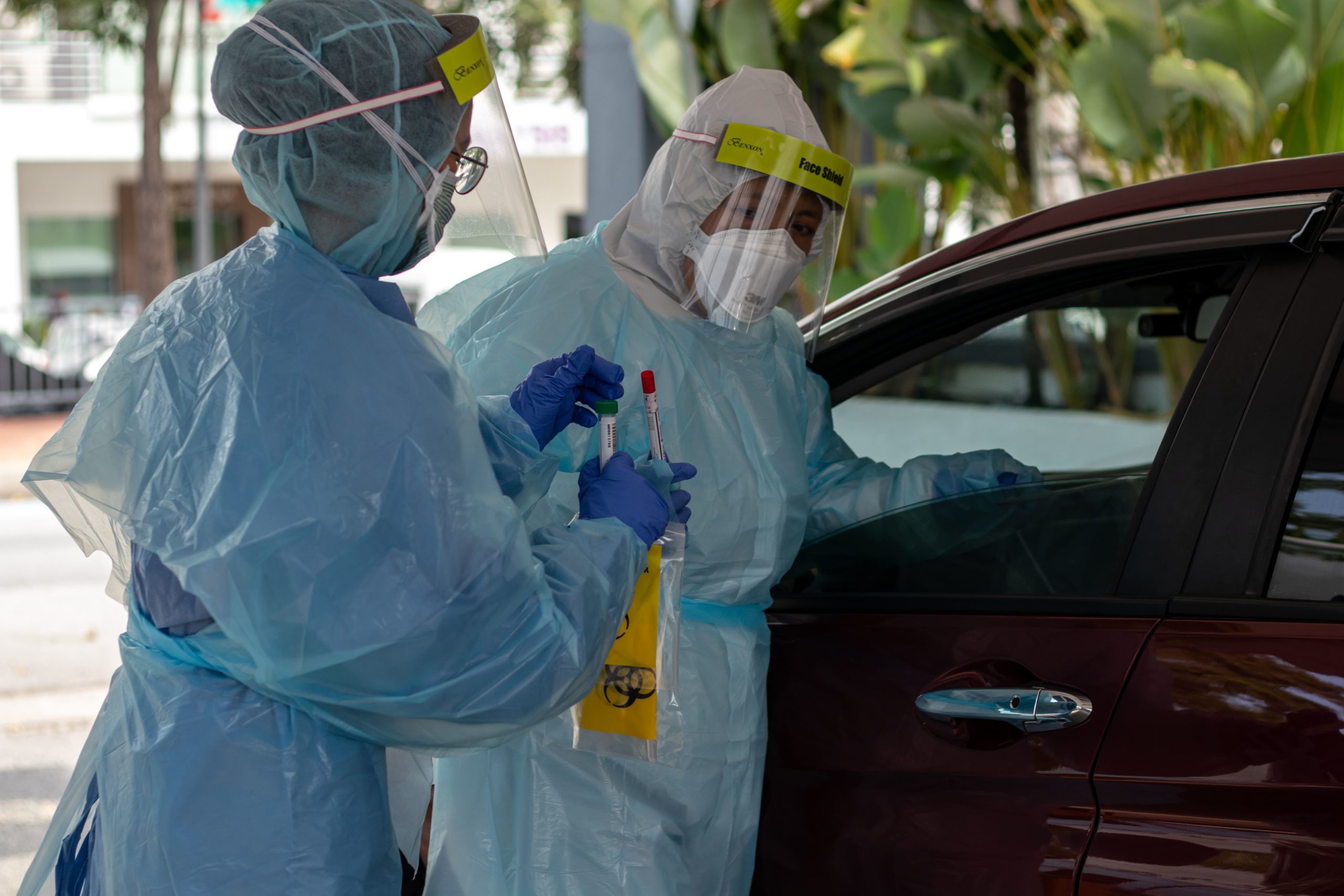 Malaysia, 9 April 2020 -AVISENA Group is now providing a 'Drive-Thru' Covid-19 PCR swab test at its premise, Avisena Specialist Hospital starting March 30 which offers public to receive the results within 24-48 hours.
Avisena Group President & Group Chief Executive Officer, Dato' Dr Omar Abd Hamid said: "AVISENA believes that having a comprehensive screening test facility is a key factor in the fight against COVID-19 outbreak.
"This 'drive-thru' Covid-19 concept will encourage as many people as possible to get tested with a minimum close contact whilst maintaining social distancing. We are prepared and well-equipped to serve the public for this test in ensuring the health and safety of customers and staff."
Most importantly, AVISENA also offers a free personalised follow up and advice by our healthcare professionals via phone calls after the test had been taken. It is an initiative by AVISENA in aiding our fellow government healthcare professionals to combat this pandemic outbreak.
This test requires the individuals to remain in their vehicles and the whole process takes in less than 10 minutes.
For those who have any concerns or suspect that they may have been exposed to the virus, the 'drive-thru' Covid-19 test is available from Monday to Friday, 10am till 2pm which cost RM390 nett per person. They can easily walk in or book an appointment via online registration at https://avisena.com.my/covid19/ which is available daily.
For further enquiries, members of the public are welcome to get in touch with AVISENA at 03-5515 1888 or email [email protected]
AVISENA Group currently owns two hospitals, Avisena Specialist Hospital and Avisena Women's & Children's Specialist Hospital with both capacities of 264 beds offering a range of 75 professional medical and surgical expertise.